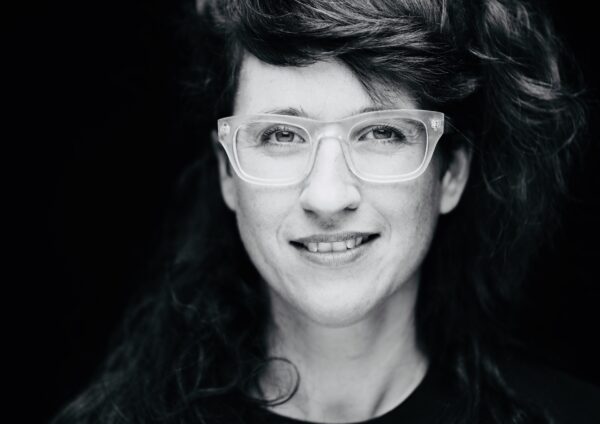 Andrea Kondziela is an architect and researcher in digital design, digital crafting and robotic fabrication. In her academic practice she explores robotic fabrication methods as a dynamic design process and pursues its potentiality for material and fabrication aware design.
After graduating from Institute of Advanced Architecture of Catalunya (IaaC) she joined the Gramazio & Kohler research group at ETH Zurich (2010-12), gaining experience in the implementation of robotic fabrication processes in architecture.
From 2015-17 she taught master- and bachelor studios at the Institute of Media and Design, TU Braunschweig and was responsible for the setup and lead of the Robotic Design Lab. She has been an adjunct professor for CAAD at Detmold School of Architecture and Interior Design (2019-2020) where she taught several courses within the international master program MID for Computational Design.
Currently she is lecturing at the chair of Digital Methods in Architecture (dMA) at Leibniz University Hannover and teaching the seminar "Robots in Architecture". As part of the funding program LINK-Masters of the Stiftung Niedersachsen, she is investigating the possibility of artificial intelligence and robotics for a creative and interactive design process within an interdisciplinary research project.
Contact: E-Mail